The Top 8 Products for Fun in the Sun!
Summertime is here, and you know what that means: it's time to put on that swimsuit, shake out those beach towels that have been living in the back of the linen closet for the winter, and hit the water! These promotional products are the perfect thing to ensure your clients are ready for the season!
1. SPF 30 Tropical Sunscreen
This broad-spectrum unscented sunscreen with SPF 30 is made with sunflower oil, grape seed oil, aloe vera gel, and vitamin E and defends against UVA and UVB rays. This sunscreen is a must-have for every beach or park bag!
2. Golf Towel Clip and Luggage Tag
Towel Hound™ teeth secure any towel to your golf bag—easy to use, economical golf event giveaway. The carabiner clip attachment is included and comes in silver, blue, gold, or red (subject to availability). Our Towel Hound™ is a fantastic outdoor golf, tennis, baseball, and more outdoor promotion.
3. Sun and Fun Kit
This kit comes neatly packed with the basics for a day at the beach, a company event, or a hike. This handy little kit features two packets of Sun-X sunscreen, one packet of Burn-X after-sun gel, three cleansing towelettes (soap and water on the go), one triple antibiotic, and four bandages for minor cuts and scrapes. Everything comes in a handy little bag with a carabiner clip to keep it close by at a moment's notice. Available in 4 colors.
4. Deluxe Adult Swim Goggles
Give them the eye protection they deserve with these pro-style swim goggles. Each pair is available in attractive, fashionable colors, as shown, and comes with a durable protective case. They offer excellent protection for regular swimmers with clear acrylic anti-fog lenses for the best visibility. They feature an adjustable band designed for teenagers and adults. One size fits, and they're ideal for promotions related to swimmers, swim schools, pools, and other events.
5. Large Inflatable Beach Ball
The classic beach ball! It has a built-in air-catch valve for easy inflation and superior inflatable polyvinyl with a large imprint area of a 4" circle. This beach ball is perfect for trade shows, festivals, concerts, hotel promotions, beaches, pools, parks, picnics, and more—Eco-friendly, made from 100% nature-friendly materials.
6. Waterproof Outdoor Picnic Blanket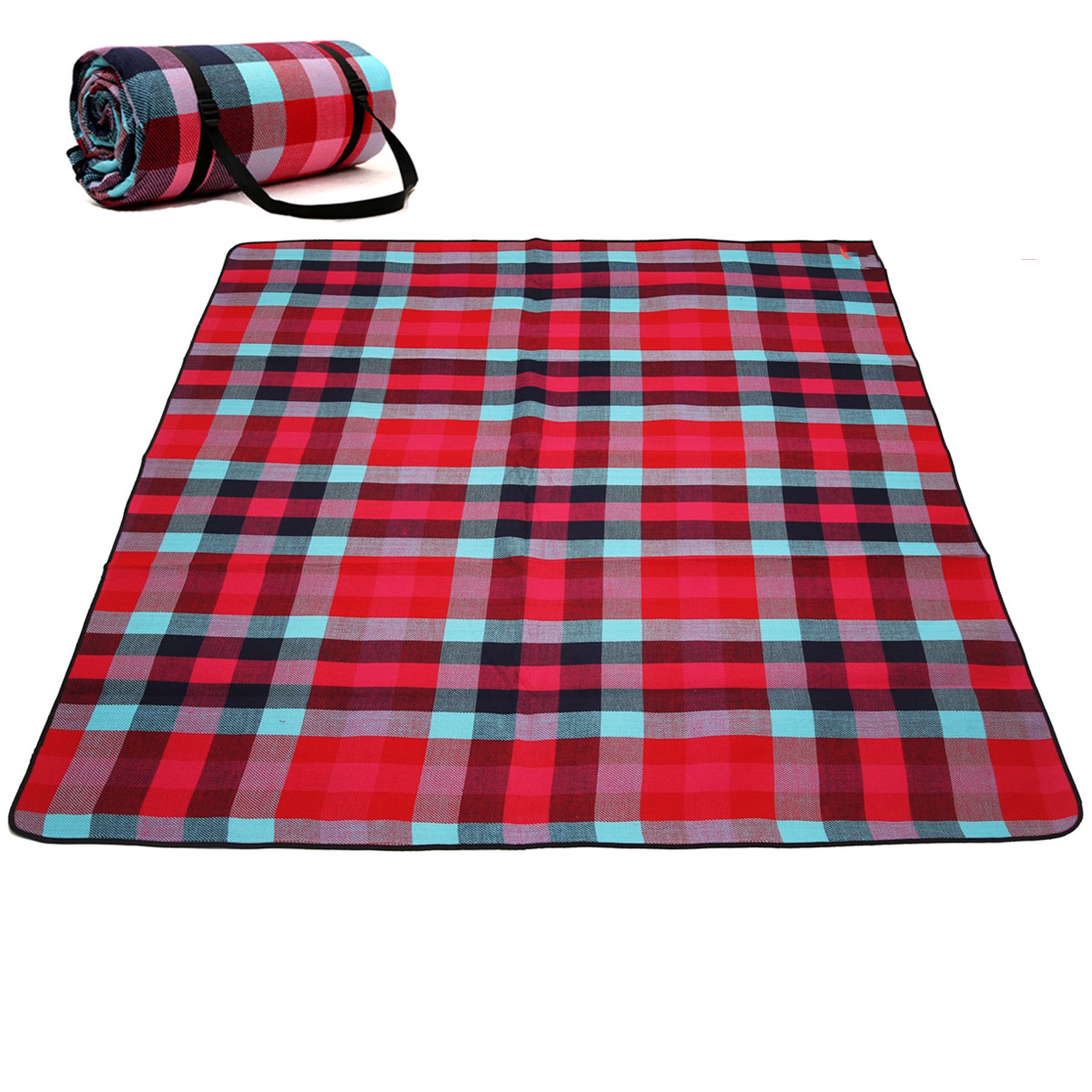 Have a jolly holiday with this picnic blanket! It's spacious enough for 6-8 people to sit on and features sturdy acrylic fibers on the top, a soft sponge layer in the middle, and a waterproof PEVA bottom. The thicker soft design makes the picnic blanket not easy to be blown away and makes it super comfortable. This outdoor blanket can be used as a picnic mat in spring, a sand-free beach blanket in summer, a camping mat in autumn, and an indoor baby play mat in winter.
7. Waterproof Bluetooth Speaker
Singing in the shower has never sounded so good! This waterproof shower speaker is thoroughly resistant to water, dust, and sand. You can get it wet, muddy, covered in snow, and even take it in the shower with you! The water vapor in the bathroom will never interfere with the sound quality of the waterproof speaker. It can withstand complete submersion in up to one meter of water for up to 30 minutes and will even float after a plunge.
8. Waterproof Swim Box
Make sure your valuables are protected from all your favorite summertime water activities! Keep your items close by with the included necklace rope that also features a breakaway safety feature in case you happen to get caught in the high tide!
Did you see something that you loved or maybe something that sparked some inspiration? Give us a call - we can't wait to brainstorm all your promotional product needs!
---
Category: Promotional Product Ideas
Tags: summer, outdoors, picnic, summer time, swim, towel, beach ball, swimming, goggles, sun, sun kit, sunscreen, golf, waterproof speaker